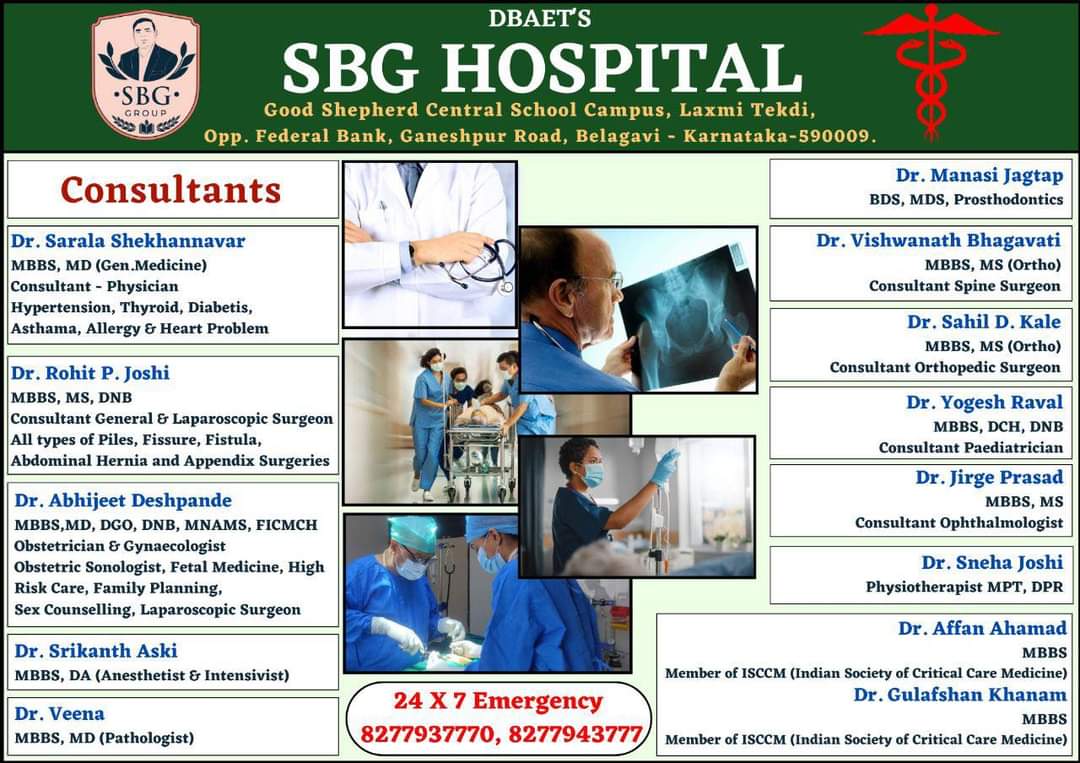 In a glittering ceremony new Office bearer of Indian Medical Association, Belgaum took oath Office in the presence of Dr. P V Kanchi, President Karnataka Medical Council at Hotel Adarsh Palace. Speaking on the occasion Dr Kanchi emphasized the role & responsibilities of doctors in uplifting the ailing and serving the community. Dr. Kanchi updated the IMA members, how IMA body extends helping hand and supports doctors in all aspects in difficult times to its members. He urged the doctors to do ethical practice and keep up the spirit of noble profession. He was felicitated on this occasion.
The new office bearers are:
Dr Rajashree Anagol, President-Paediatrician private practice since 23 years
Dr Santosh Shinde-Dermatologist-Private Practice since 25 years
Dr Basavaraj Bijjargi- Orthopaedic Surgeon-Experience 25 years, Administrator at KLES Dr Prabhakar Kore Hospital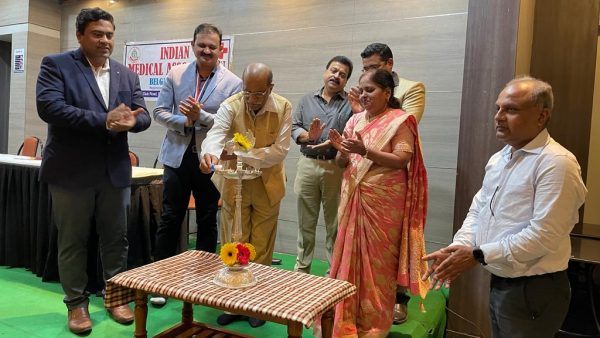 Dr Rajashree Anagol-President IMA updated various programmes to be conducted in upcoming year. Public Awareness campaign will be run through the year by IMA for prevention and early detection of various diseases which will help society on larger scale. On this occasion Past President Dr Anil Patil, Past Secretary Dr Devagouda, Past Treasurer Dr Ravindra Anagol were present. Dr. Suchitra Latkar compiled the program. Over 125 IMA members were present on the occasion.