Recent update (Arthritis & Total Hip Replacement) by Dr.Sarang Shete.
Hip Arthritis is a debilitating disease MOREOVER if it commences at an early age. Diagnosis of hip Arthritis in elderly individuals can be a common scenario in the west or even in India, but it's definitely a rise in young Indians especially between 35 and 55, moreover owing to decreased blood supply or AVN (Avascular necrosis of hip)
Dr. Sarang a Hip and knee surgeon, working at KLE hospitals is among the very few Joint Replacement super-specialists, who  have been associated with prestigious body like ISHKS(Indian Society of Hip and knee surgeons)akin to AAHKS-American Academy of Hip & Knee Surgeons), He says that ISHKS data now has come with facts that AVN as a cause of Hip Arthritis is rising and estimated in almost 50% of patients, as a reason for developing arthritis in hips (either in one or both hips being affected).
Other important causes for hip arthritis are previous injuries of hips or fractures (termed as Post-traumatic arthritis). Age-related arthritis (termed Degenerative arthritis) old childhood diseases (congenital or developmental, dysplastic or deformed hips)Perthes or somewhat like childhood AVN. Old or new infections causing secondary arthritis owing to cartilage destruction and bone on bone rubbing in the ball and socket joint(of Hip), Liver diseases causing the decreased blood supply to hip bone.
As Dr Sarang, particularly emphasise on AVN and its causes, because it can happen in alcoholic individuals (As alcoholism is on rising at an alarming rate, especially in young people) prolonged use of steroid usage (both medically prescribed and used for body enhancement/As Muscle building substance) can have serious consequences in the supply of blood to the head of femur bone (the ball-shaped bone in hip articulation)
Once the shape is collapsed, Arthritis is almost end stage. Being a painful condition, & PAIN at every walking step, or at any movement at the hip, taking just pain killers hardly suffices and one has to undergo surgical treatment in the form of THA or Total Hip Arthroplasty.
As the treatment is non-surgical before the full destruction of femur head (Hip ball), early diagnosis through proper clinical examinations becomes mandatory and they can be sometimes missed by routine physicians. (Early AVN hip is not seen or detected easily just by routine XRAYS and thus can go unnoticed and simply get treated as (LBA) lower back aches. As LBA occasionally presents similar symptoms like early AVN.
Early AVN can be detected on MRI and surgical treatment in the form of THA can be delayed for a few years in the lucky few.
Point worth mentioning is as THA is one of the most successful surgeries in orthopedic history, still being a man-made joint, Dr Sarang says he particularly advises to delay the hip surgery, in case if it is detected in very young and before hip ball destruction. For other patients who have painful hips with late-stage arthritis, Dr Sarang has successfully treated patients with shortening of as more as 4 cms at KLE HOSPITALS, in the form of THA or THR, termed as TOTAL HIP REPLACEMENT.
He says how he encountered this patient who had significant pain in right hip and extreme difficulty in walk since 3 years, also had undergone previous two  surgeries at a government hospital for a hip fracture, which united in improper position(termed malunion )and shortening causing painful short limb, hip hiking gait(gait means walking pattern)
This individual underwent Hip surgery and had his destructed joint resurfaced and changed with an artificial joint. THA is moreover like a resurfacing surgery even though misnomer as TOTAL HIP REPLACEMENT. It's never that whole hip is cut off and replaced with new, like tyre exchange, rather damaged articulation of human joints are removed and a new prosthesis is inserted. This is an old surgery, which became highly popular after the Landmark paper published in the most prestigious journal of Lancet in the 1960s.
With recent advancement in the technique and technology, Hip replacement is the surgery of choice in late arthritis and very successful in terms of pain relief, stability in walk and functional optimization. Usually, most of the individuals walk very next day of the operation if no comorbidities pre-exist as is the case in young people.
Dr Sarang further elaborates Hip Arthroplasty as an advanced science, which despite reaching its zenith as a well-established field over 60 years, many academic institutions from developed nations still perceive research in its minute aspects, such as tribology of joints (Science of wear and tear in modern artificial joints,) which mostly revolves around its effects and overall behavior in human body.
Considering this aspect,
Dr. Sarang is perhaps first in India to start research at Ph.D. level and not just simple study in relation to Limb lengths in Such surgeries, in the very field of Arthroplasty (the science of joint reconstruction surgeries)in KLE Belgaum.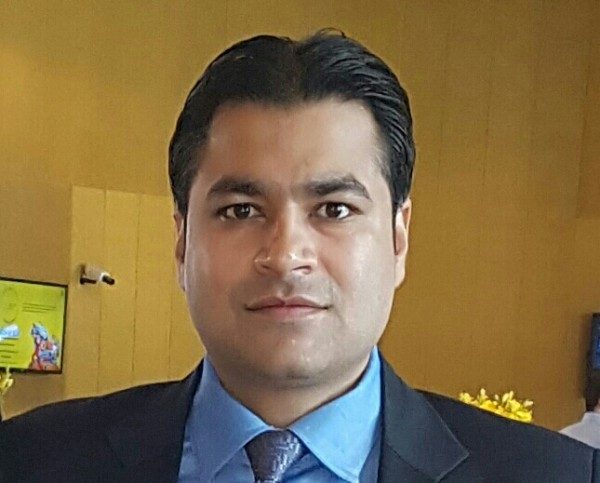 About the Author: Dr. Sarang Shete, MD(Physician), DNB(Ortho), MNAMS. Incharge. Joint Replacement & Arthroscopy B. unit KLES Dr. Prabhakar Kore Hospital & MRC, Belagavi – 590010