Dr. Shivshankar Marajakke is a medical professional who is a visionary, dreamer & philanthropist. He is a skillful Neuro Surgeon who lives by a simple mantra of serving the rural & underprivileged section of society. His commitment to treating the deprived section of the society is worth emulating model to those who have taken the Hippocratic oath to serve the community. His passion & never-ending zeal to extend top-notch medical facilities at the barest minimum cost have made him the darling of the local community. 100 beds "Siddhagiri Hospital" is located at a small hamlet "Kaneri" village with less than 5000 population, about 15 Kms away from Kolhapur City is attracting patients from far & wide. Dr. Shivshankar Medical Director & Chief Neuro Surgeon is navigating rural-based hospitals with his surgical skills, administrative acumen with compassion to steer this 100 bedded hospital into a successful charitable hospital model.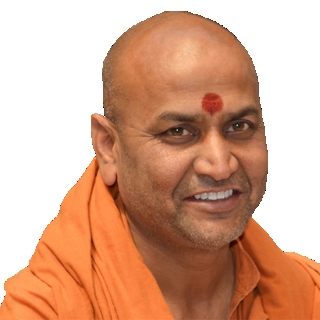 Ace Neuro Surgeon, Dr.Shivshankar is highly inspired by Shri Kadasiddeshwar Swamiji of Kanerimath whose brainchild is the hospital. Dr. Marajakke comes from a very humble rural background. His father was a Gram Panchyat Secretary and he hails from Sadalga of Chikkodi, taluk. A Meritorious student right from the beginning dreamt of becoming a doctor to serve the community. He did his MBBS from BLDE Medical College, Vijayapur, M.S (Gen. Surg) from Government Medical College Surat & bagged two gold medals. Then went on to do his post-doctoral course M.Ch. Neuro Surgery from prestigious Sree Chitra Tirunal Institute for Medical Sciences and Technology, Trivandrum, after his brief stint at SDM Hospital & KLES Hospital he joined 'Siddhagiri Hospital'.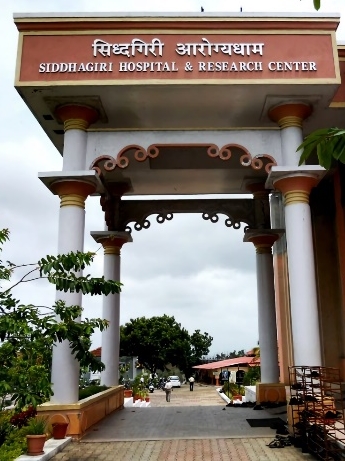 SANSCAR (Siddhagiri Advanced Neuroscience Centre And Research)
SANSCAR is the unique brainchild born out of Swamijis vision being fulfilled by Dr. Shivshankar. SANSCAR is established with an objective to provide state-of-the-art modern neuroscience facilities for the holistic wellbeing of all the segment of society beyond financial barriers. A comprehensive 15 bed neurosurgical ICU, separate neuroscience ward, physiotherapist, caring nurses & rehabilitation unit are part of the team. SANSCAR is equipped with advanced operating microscope, brain endoscope, CUSA, drill system, intraoperative NIM3 neuromonitoring system & neuro-navigation system which are unheard in any rural based hospitals. In the last two years, the unit has successfully performed over thousand brain & spine surgeries of complex nature with excellent results at bare minimum cost. SANSCAR has emerged as one among the top 15 Epilepsy surgical centres of India. Dr. Shivshankar & his team came to limelight for performing successful first Brain bypass in the world's largest Brain aneurysm.
What made you go to join small, rural based hospital?
When I first visited this hospital on 27th April, 2016, I sensed positive vibrations, the concept & vision of Kadasiddeshwar Swamiji was in an alignment with my thought process, I firmly decided to make this hospital as my 'Karmabhumi'. The philosophy of the Swamiji is to serve the society with no-profit has impressed me most. I am strongly driven by idea to serve the poorer who cannot afford treatment at corporate hospitals. Many of the poor patients differ/do not undergo treatment live with misery or die without treatment.
What are other specialities?
Cardiology with high end Philips Cath lab, CVTS, Oncology, Urology, Nephrology, Medicine, Critical Care, Orthopaedics (Joint replacement & Orthoscopy), Obg & Gyn, Paediatric, Dental, ENT, Pathology, Physiotherapy, CT, MRI, fully functional diagnostic unit & Two Oxygen plants are part of this hospital with dedicated nursing, technical and support staff who serve with single minded devotion to the needy patients. Cardiac Surgeries are being performed regularly & Electro-Physiology department is strength of the institution. Nursing college with GNM, ANM, B.Sc courses are functioning in the Institution with more than adequate teaching materials and good clinical exposures.
How do you manage hospital resources?
We work on no profit or no lossbasis. Hospital has best infrastructure, presently working on 50% occupancy. The donors & well-wishers are our strength the sprawling rural museum earnings are ploughed in to hospital functioning. Apart from Maharashtra, Gulbarga, Raichur, Belgaum, Goan patients patronage our hospital.
What are your plans to make the hospital as a major hub?
I believe in word-of-mouth policy, our patients are our strong ambassadors, we function on basic principles of ethics & transparency without burdening patients' pockets. We don't believe in volumes. Hospital serves the deserving and offer them quality care which will usher sustenance in the long run. Our team function with simple principle of serve people with compassion. Swamiji's wish is not to make this hospital as a business venture; it is a service to the humanity.
What is the vision of the hospital?
Swamiji has a dream to develop this rural based hospital as a leading charitable hospital model in India. The motive is not earning, Swamiji & our vision is to replicate this model in to other cities. Consultants who come from rural background and match with our thinking process to serve with no profit motive are welcome to join our team.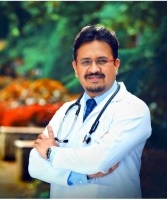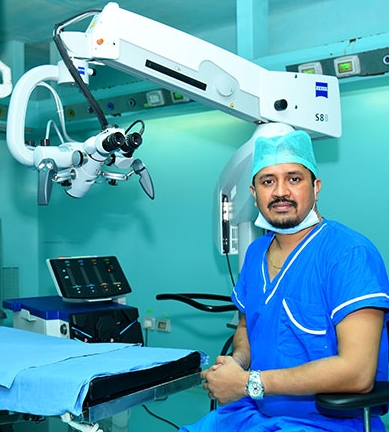 Future Plans:
Plans are afoot to develop test tube baby centre, neuro rehabilitation centre, cancer unit & very soon we will venture into Robotic surgery said elated Dr. Shivshankar. For further information about hospital may call on :(91) 9420295447, 0231-2687503, (91) 9420295447, 0231-2687503 E-mail:drshivshankar_82@rediffmail.com