World Obesity Day-2021 day special
Obesity, overweight is not a healthy sign. Obesity is mother of all diseases. There is an urgent need to create massive awareness regarding ill effects of Obesity opined Dr.Brij Makkar (RSSDI Executive Member) in his opening remarks on the occasion of World Obesity Day-2021 on RSSDI, social media platform.
Taking part in the Live social media discussion Dr. Neeta Deshpande, pioneer in managing Obesity & Diabetes stressed, it is a harbinger of many diseases. She cautioned being overweight is not a healthy sign. Unfortunately, many of the primary physicians hesitant to speak about obesity. She called on the medical fraternity to recognize the problems associated with obesity and speak about obesity.
Obesity is turning out to be a huge problem. Obese individual hesitant to go to Doctors. It is the time to empower people & advise them ill effects of obesity. Obesity is due to extra eating, sedentary life style, genetic makeup has emerged as the major sources of overweight. Exercise, outdoor games, physical activities, cycling, swimming, are essential components to reduce overweight. Physiological status like menopause is also the reason for overweight said Dr. Neeta.
Addressing the query on social media discussion, Diabetes, Hypertension, Coronary Artery Disease are the outcome of obesity. Fatty liver is also the result of obesity. Obese individuals experience respiratory difficulties, obesity is also associated with cancer, Sexual dysfunction, Polycystic Ovary Disease (PCOD), infertility and difficulty in conceiving. Losing weight is essential and loss of weight can address many of the medical problems highlighted Dr. Neeta.
Amidst his busy schedule, Dr. Shashank Joshi advocated Obesity is a large, serious disease it can bankrupt the world. Extra fat cell is dangerous. Sedentary life style and westernized eating habits particularly in young adults is the major concern. Obesity is a life style disease. Even reduction of one Kilogram weight can immensely benefit the patients. The loss of weight can reduce the burden of most of disease. Dr. Joshi quickly summed up, eat less, eat on time, skip your dinner (if possible), sleep 7-8 hrs. reduce stress, keep smiling. Smile for good health.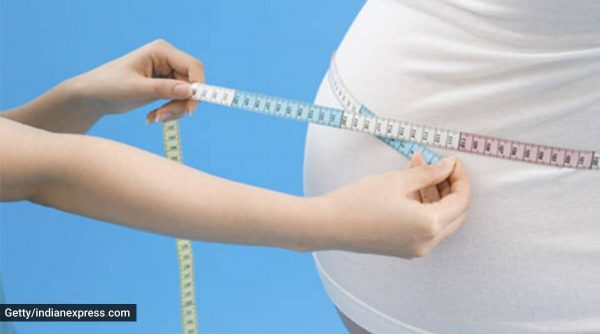 Taking part in the discussion Dr. Neeta said, BMI between 18- 23 is good, 23-25 is considered overweight above 25 is obese needs immediate attention.
The best way to treat obesity is to prevent it. Life style management is important. When you cross BMI you need to consult Obesity specialist and must set a goal to reduce at least 5-10% reduction in weight will improve your health parameters. Consistently work for reducing weight under the supervision of qualified & trained obesity specialist. Aim for optimum body weight. Follow-up after weight is essence of success Dr. Neeta added.
Dr. Brij Makkar: Can Gym make difference in losing weight?
Dr. Neeta: Exercise is good for fitness, building stamina, Exercise improves cardio-vascular system, builds muscles. But, may not help in reducing weight.
Dr. Banshi Sahoo (RSSDI President): Post menopausal, post hysterectomy, thyroid, post-delivery is considered normal for gain in weight among women folk. Pleases explain.
Dr. Neeta: It is very pertinent question; it is considered normal in middle aged women. Exercise is very much advised for middle aged women. They must indulge in muscle training, design an exercise regimen. She advised to consult Obesity Physician & Nutritionist for reducing weight in middle aged women.
Dr. Brij: What is your take on tech-based weight loss programs?
Dr. Neeta: It is a disease. Unscientific approach by untrained, unqualified interventions can have dangerous or may have adverse effect. It is a medical condition. Need to be addressed by a qualified, trained specialists. Obesity Physician, Nutritionist, Physiologists, Physiotherapist will address the issue scientifically & Successfully.
The expert panel members in single voice advocated for dedicated Obesity Clinics. Team of specialists can only handle the obesity. Obesity is not a healthy sign and needs more advocacy.
Dr. Amit took part in the discussion & Dr. Purvi Chawla. proposed vote of thanks