These are some of the conversations I often have with my patients, and I feel there are a lot of myths surrounding back pain, so I have tried to answer them-
DO YOU REMEMBER WHAT CAUSE YOUR BACK PAIN?
Myth 1.
Doctor, I remember it was 20 years ago when I was a teenager I had a fall from the tree.
Truth 1.
A fall 20 years ago will not come back to haunt you now, unless you are deeply into old Bollywood movies.
Myth 2.
Doctor, I underwent a caesarean section 20 years ago, I suspect that a needle used for spinal anesthesia caused it.
Truth 2.
Yes, any needle is painful, but that poor thin needle of 24 gauge doesn't start weakening all your back muscles
Myth 3.
Doctor, because of the back pain I started using four-wheeler or I stop traveling by road and started to travel by air, but still, I have back pain.
Truth 3.
The most definitive force that harms the back is the vibration force, so irrespective of the mode of the transport (with an engine), we are bound to be affected. The worsening of back pain depends mainly on the duration and the frequency of the travel.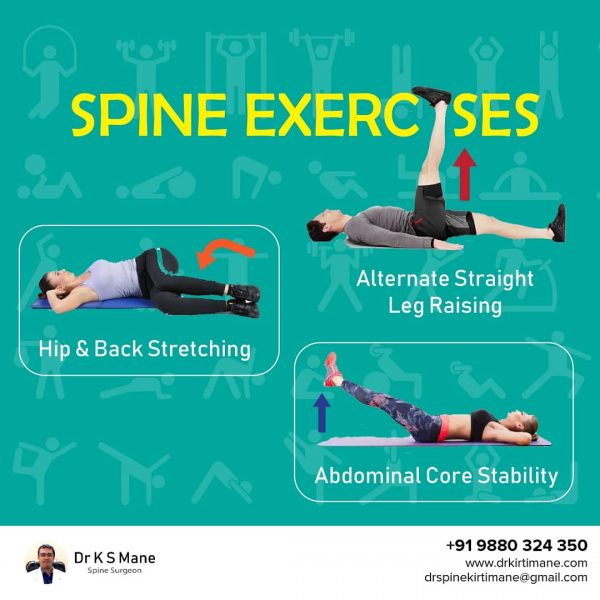 DOCTOR I DO WALK REGULARLY FOR 3-4KMS, BUT WHY DO I STILL GET BACK PAIN?
ANSWER: WALKING is a good form of exercise but its mainly to keep your heart and legs healthy, the back has a different set of exercises to keep it pain-free.
CAUSE OF BACK PAIN :
It comes down to two things
Overuse of muscles: it may be work-related or posture-related
Lack of exercise: we stop playing by the time we are out of our teens and get into professional life and our health takes a BACK seat
I am sharing some of the simple exercises that everyone can do to keep a good healthy back
Supine (lying on your back)
• Core stability of abdominal muscles
• Pelvic bridges
• Single straight leg raising
• Back and hip stretching
Prone (lying on your stomach)
• Prone hip extension
• Prone spine extension
About the Author: Dr. K S Mane, D Ortho, M.S Ortho, Fellow in Spine Surgery, Consult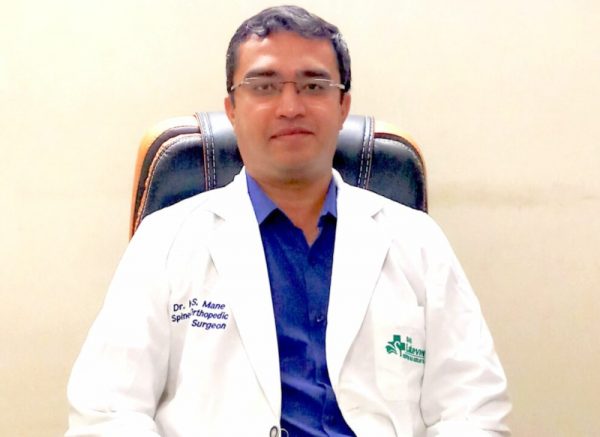 ant Spine Surgeon. A spine specialist, a health professional who focuses mainly on treating spine conditions. skilled as a spine surgeon, with 12 years of working experience in hospitals and clinics. a
He can be reached on consult@drkirtimane.com