Belagavi Institute of Medical Sciences (BIMS) recently got its own Blood Collection Transportation Van (BCTV) on the road again.
BIMS in association with Facebook Friends conducted a blood donation camp at Maratha Mandal Pharmacy College.
Not many are aware of this facility and it was lying idle for various reasons.
BCTV is a specially fabricated vehicle for specific provision for blood donation, collection and transportation. As per regulatory norms and guidelines, BCTV is equipped with all the medical equipment required to conduct/ support voluntary blood donation in mobile camps. To ensure and maintain the quality of blood in required temperature stability and safety during in-transit spoilage, there is a separate provision for active blood refrigeration.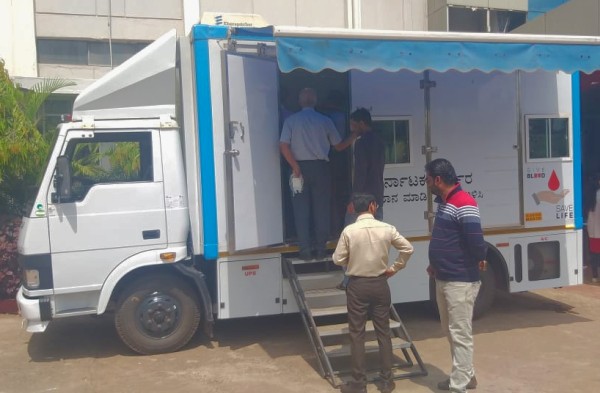 The Van can accommodate two donors at a time and it can come to your door step and collect the blood.
The BCTV team will also conduct awareness program across the city and district so that more and more people come forward and donate blood and save a life.