The best gift that one can gift someone is a "Smile". The KLES Smile Train Project is doing exactly the same.
The KLES Smile Train Project is a collaboration between New York based Non-Profit Organization funds for Surgical Treatment to children with Cleft Lip and Palate deformities.
What is Cleft lip & Palate deformity?
• The Cleft Lip and Palate deformity is a birth defect characterized by splitting of the upper lip, alveolus and / or palate.
• The cleft children are deformed cosmetically.
• It affects children functions like feeding, speech and ear problems
• They live with low self-esteem.
Highlights of KLES Cleft Care:
• Quality cleft care at the door steps of the patients.
• More than 8000 successful Surgeries performed totally free of cost.
• Patient safety first priority.
• Over150 centres spread throughout India, KLES is one of the largest operating centre.
• The project supports the travel of poor children in their education, clothing and other basic needs.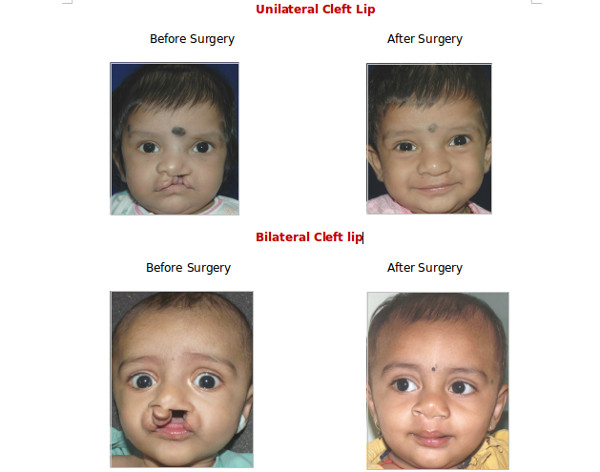 • Most experienced and expert surgical team lead by Dr. Rajesh Powar, Project Director, KLES Smile Train, who treat children with warmth, love and care.
• Comprehensive care in the form of feeding advice thorough pediatric evaluation, surgical treatment, speech therapy and orthodontics.
• In the last 18 years more than 120 camps in Karnataka, Maharashtra, Andhra Pradesh and Goa.
"With each cleft repaired, we gift a smile. With each smile we gift, we nurture life. With each life we nurture, we contribute in our small way to the world which has nurtured us"
For Further information please contact 0831-2551324/9448309452