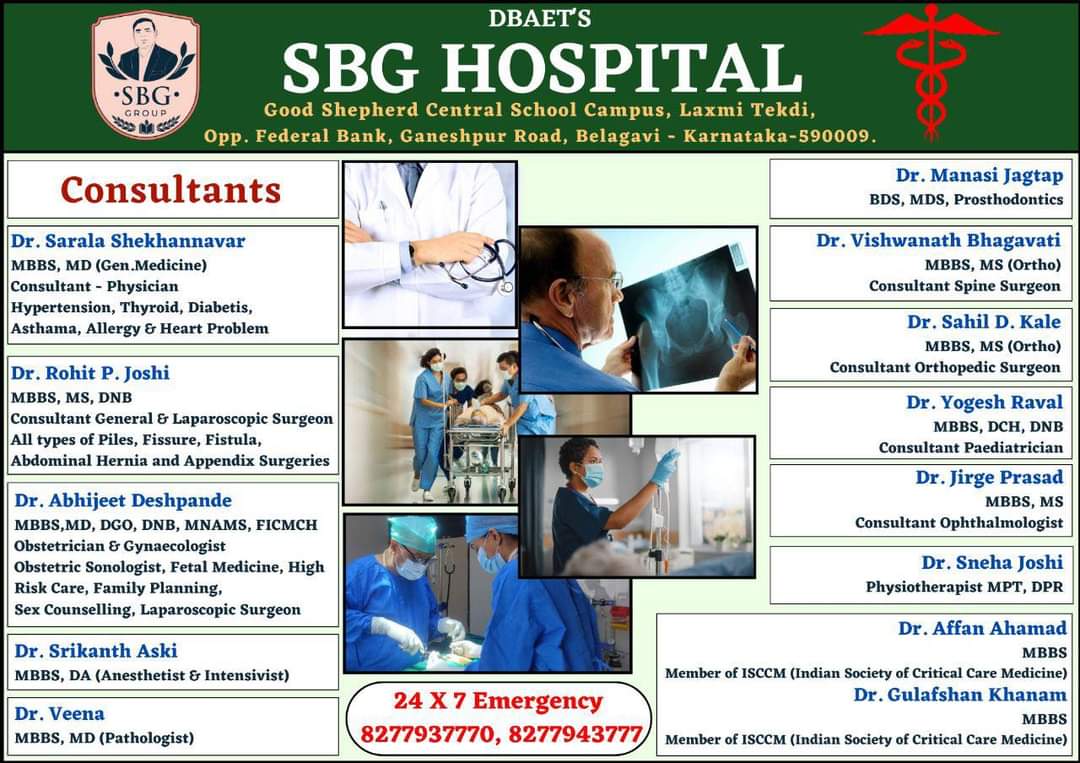 Neurosurgeons from KLE's Dr Prabhakar Kore Hospital and Medical Research Centre, Belgaum successfully operated on a 78-year-old gentleman with history of neck pain due to injury for 7 years causing traumatic atlantoaxial dislocation, relieving him of all his major symptoms after surgery.
This 78 year old gentleman hailing from Nilaji village in Raibag taluk presented to our hospital with severe neck pain, restriction in neck movements and weakness in all 4 limbs with an inability to walk and both handgrip weakness since 1 year after sustaining injury to neck 7 years back.
He was brought to the hospital in a wheelchair by his wife and son. On investigating him with MRI and CT scan, he was diagnosed with a condition called AAD (atlanto-axial dislocation) where the first and the second vertebra of the spine get dislocated over each other compressing the spinal cord causing weakness in all limbs of the body. He successfully underwent surgical fusion of these vertebrae using multiple titanium screws and rods causing reduction in the dislocation. His power of all limbs gradually improved and he started standing and walking on the 5th day after this surgery.
Neurosurgeons from KLE Hospital who led the surgery – Dr Vikram T.P, Dr Prakash Rathod and Dr Abhishek Patil along with Dr Teena Desai, neuro-anesthesiologist said that this procedure is one of the most complex surgeries of the spine since the brainstem and the spinal cord responsible for whole body movements is situated in this region along with blood vessels which supply important parts of the brain.
They also said that with the various advanced modalities available in our hospital for complex brain and spine surgeries, age is just a number as in this case (78 years old).
The Medical Director and CEO of the hospital Dr MV Jali and the chairman of KLE Society Dr Prabhakar Kore congratulated the doctors for this feat.