CORONA VIRUS, COVID-19 – an invisible enemy has caused irreversible damage globally to the governments at large and people in particular. With the onset of pandemic citizens all over the world are extremely health-conscious, in the absence of any potent treatment to shield from the disease, people are exploring immune-boosting recipes.
It is an established fact that Indian recipes are storehouse of energy-containing immune modulators to fight against viruses or bacteria. Unfortunately, the post-1991 policy of liberalization, privatization and globalization had the worst impact of western food culture on Indians, in the bargain, we swayed away from time tested grandmothers recipes. The Pizza, burger, take always, fast food culture containing high fat, salt, preservatives, and packed foods swept the nation.
Young generation with economic independency, working couples, and nuclear families have become slaves of continental, intercontinental, Thai, Chinese foods. Unknowingly, the shift in food habits had its impact on the younger generation fuelling to an exponential increase in Non-Communicable Diseases (NCDs) like Diabetes, Hypertension, Heart disease, Obesity, Renal, Cancer & Neurological diseases. This is the wakeup call for all Indian citizens to seriously ponder upon their food habits and reverse back to grandmother's recipes' for promoting positive health.
Role of food in health.
The multi-billion food industry & policymakers are hands in gloves in the west, they funded Scientists and Doctors to do sponsored research, the results were published and advertised to market their products. Over 7 decades most of the Indian medical scientists with blind faith referred to these kinds of literature and advised the patients on type of food to be consumed. Indian doctors had no considerations for the environment, socio-economic background, hereditary factors of our society while advising these foods.
What is true and applicable to the West, does not hold good to Indian conditions was not recognized and appreciated by Medical Colleges and medical teachers. Many professionals started endorsing western foods. Natural food items like Ghee, coconuts, groundnut oils were considered saturated fats and were rejected by our own doctors. It is too late for us to recognize that Indian traditional food cooked in the home is remedial means for many of our health problems. The fast, junk n foods contain a high content of trans fats, Sugar, Maida, Salt, Chemicals which are addictive and harmful. Food is refrigerated, Hydrogenated, Pasteurized, Microwaved, and all the micronutrients are lost.
Indian Superfoods are
1. Grown locally, naturally.
2. Rich in Micronutrients and Taste
3. Encourage diversity in our food
4. Every part of the crop/plant used in unique ways
5. Lead to Sustainable lifestyles. Help the local economy, Help farmers, and make sound ecological sense.
6. They are all traditional foods, they are compassionate and wise.
7. They co-exist, striking a symbiotic relationship with the soil, climate and living beings on their land.
8. They bring pleasure to the palate, nourishment to body, mind, and soul.
9. They are comparatively cheaper and hence affordable.
Young Indians consider it is below dignity to eat traditional Indian food. The Indian household foods suit to our genetic makeup blends into our regional cuisine and also into our culture.
HOW TO EAT, HOW MUCH TO EAT
• Enjoy eating in a relaxed mood, stay silent while eating
• Do not Talk, Do not Read, Do not see mobile or T.V
• Chew well, eat slowly
• Focus on eating which nourishes mind and soul. Do not focus on taste.
• You feel lighter, younger and calmer
Indian Superfoods which needs to be part of daily consumption
1. GHEE:
" YATHA JEEVET, SUKHAM JEVET , RUNAM KRUTVA, GHRUTAM PIBET " for as long as you live, live happily, and even if you have to take loan to ensure that you can consume ghee.
Ghee is a component of Panchaamrita. Contrary to many medical doctors' advice, ghee is a superfood. It is super fat. But contain short-chain fatty acids (SCFA). Ghee promotes fat burning from stubborn sites like abdomen fat.
US FDA (2015). Nice (UK) studies opined that fat is not a culprit for atherosclerosis but sugar is a villain.
Ghee is good for diabetics as it reduces the glycaemic index.
Reduces Blood sugar. Ghee is lipolytic,
Reduces Cholesterol. Ghee is rich in vitamin A E D, rich in antioxidants.
It is good for heart, brain, gut, bones and in pregnancy.
Ghee is prebiotic and promotes Gut Microbiome. Best is Desi Cow Ghee.
2. COCONUT:
Coconuts contain medium-chain Triglycerides, similar to what is found in mothers' milk. It helps in myelinisation, hence helps in executive functions, reasoning, planning, decision-making skills
Coconut is a plant fat. Cut down the risk of cholesterol, contain lauric acid. It helps in reducing glycaemic index. It is antiseptic. It reduces central fat accumulation. It is also good in diabetics, heart patients. Oil can be used for cooking. All parts of the coconut are useful. Coconut water is very good.
3. BANANA
It is a rich source of potassium, Vitamin A, Vitamin C, B6 and fiber. It is a recharger. It has low glycaemic index. Also good for diabetes. Good for both diarrheas and constipation. Strengthen bones. It is cheap and available in all seasons.
4. KAJU – CASHEW NUT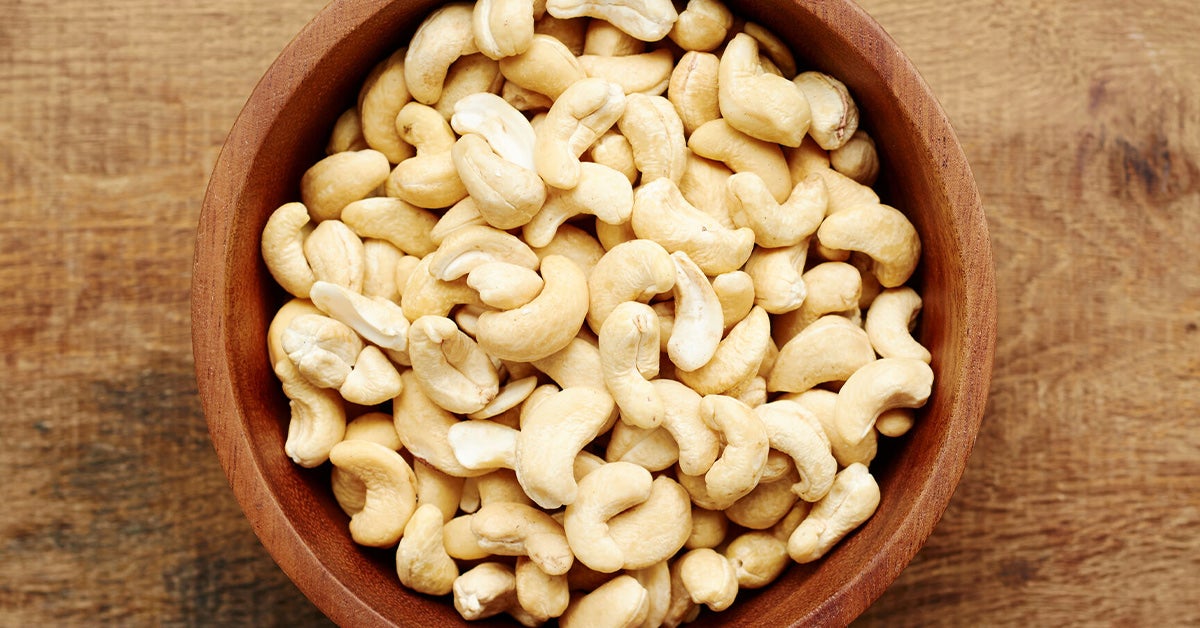 All nuts including Kaju, almonds, walnuts, pistachio, dates are good sources of protein and many trace elements. It is good for brain health. It is an antidepressant. It is rich in fiber and iron. Promotes healthy aging. It has a low glycaemic index. Tender, Cashews are good and rich in Vitamin C.
5. JACK FRUIT:
It is sweet, has high fiber, laxatives. It improves insulin sensitivity. Even though it is sweet, releases sugar slowly and hence good for diabetes. It is low in fat, rich in antioxidants, anti-ageing, and fights cancer. Jack fruit seeds are high in all micronutrients and minerals.
6. RICE:
Rice is a staple food for all Indians. Ayurveda always promoted rice. It has a high content of lysine which is necessary for human growth hormone. Hand pound and less polished rice are good. It is also advisable to diabetes but in moderation
7. CANE SUGAR:
Better than beet sugar or Corn sugar. Cane sugar is anti-aging. Moderate amount like 2 -4 teaspoons per day is good. But an increase in consumption of processed foods like biscuits, bread, colas, ice creams etc is bad. Cane sugar is better than stevia and sweetener. Advisable to use jaggery or kakavi.
8. KOKUM – AMSOL
Natural antacid. Good for Good Gut microbiome. Smoothens digestion, digestant, anti-bacterial, antiviral, antioxidant. It reduces weight. It can be eaten as kokum fruit, kokum sharbat or amsol. Commonly used in Konkan areas.
9. ALIV – ALVI SEEDS
It is an important ingredient of Laddoo especially for post-delivery for women. It has essential amid acids like linoleic acid, arachidic acid, has omega3 -6-9 . It is rich in iron, folic acid and calcium, Vitamin A / E, Phytonutrients, prevents hair loss. It helps glowing skin.
Alvi seeds with jaggery, dry coconut, ghee is the ultimate superfood for all ages. Alvi greens, Aliv seeds, Aliv oil is all good. We are not talking of olive oil of the Mediterranean area.
10. AMBADI
It is a seasonal green leafy vegetable. Available in monsoon months – Like palak(spinach). Ambadi is poor man food. It is stomach soother. It contains iron, folic acid, rich in fiber. It is acidic and antibacterial.
11. INDIAN SPICES
Garlic, Onion, Cinnamon, Turmeric, Sesame, Coriander, Ginger, Black Pepper, Cumin, mint are all good sources of antioxidants and trace elements. All improve immunity. Even Ayush Dept. of GOI advocated this during the Covid-19 epidemic.
12. MILLETS
Recently all Governments are encouraging the use of Millets like Jowar, Bajra, Navane, Ragi, Savi akki. Agricultural Universities have conducted research and food exhibitions promoting the use. Millets contain high fibers, have all nutrients, protein, and act as antioxidants. Good for all diabetes and heart patients and prevents cancer.
13. All fruits of India, including lemon, Indian Gooseberry are good for all persons including diabetes.
14. All Vegetables –especially organically grown are very good for positive promotive health.
15 All nuts, like Groundnut, Cashew, Almond, Pistachio, Flax seeds, Cucumber seeds, Jack fruit seeds, Walnuts, Dry dates contain protein and trace elements. Do not increase weight.
All the above foods in moderation and in combination is an excellent way of Promoting Positive Health.
Such foods are not only good in COVID -19 Pandemic times but to all and at all times.
(The author thank Ms. Rujuta Diwvekar for information in her book Indian Super Foods)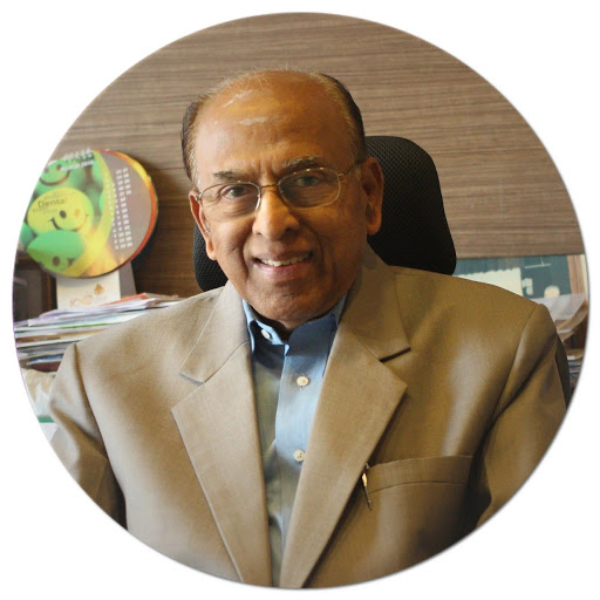 About the Author:
Prof. Emeritus Dr. H B Rajsekhar, MD, FRCP (EDIN), Director USM-KLE International Medical Program Belagavi.
drhbrajashekhar@hotmail.com (M) 94481 40226