In an effort to augment organ donation & transplantation activities in North Karnataka, Webinar was organized by the Department of Health & Family Welfare, Govt. of Karnataka in association with SOTTO (Jeevsarthakathe) & MOHAN Foundation on 17th March 2021.
Initiating the discussion Dr.Kiran Kumar, Joint Director said the Government is keen to develop & support North Karnataka hospitals in promoting organ donation & transplantation. Dr.Kiran Kumar highlighted that the work is in progress to recognize, District hospitals and medical college hospitals as non-transplant retrieval Centres.
In that direction, as a first step, KIMS Hubballi is approved as a non-transplant retrieval Centre. He strongly advocated IEC activities need to be strengthened to build up organ donation. He also opined that transplant coordinators should sharpen their counseling skills and they should work shoulder to shoulder with intensivists then only organ donations will happen.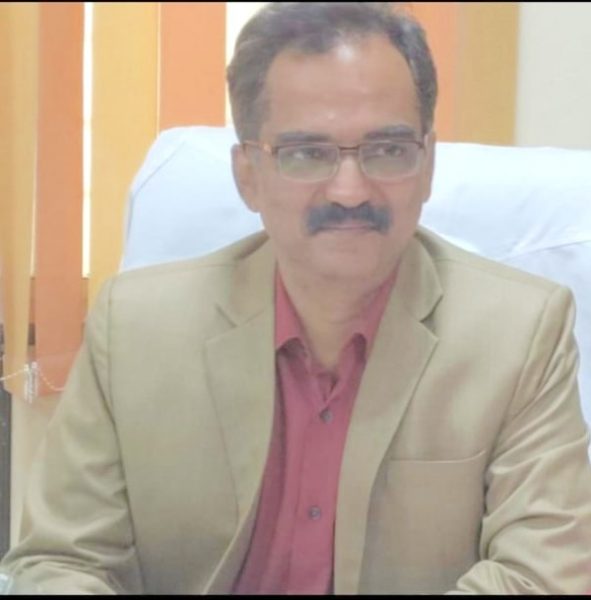 He also urged the District hospital administrators to look for possible brain death patients and start talking to relatives about the advantage of organ donation and saving the life of someone who is dire need of organs. He assured in the webinar to all the stakeholders that the Government is open to any suggestions to improve organ donation and transplantations in the state. He also committed that required technical support will be extended from the government.
He asked all the hospital administrators to engage in a positive discussion, regularly work as a team & foster good working relations amongst the medical fraternity.
Appreciating the government initiatives Dr. Kishore Phadke, Convenor of Jeevsarthakathe emphasized the need of developing strong net-work among North Karnataka hospitals and administrators of the hospitals to take leadership. Frequent interactive sessions, meetings are need of the hour to boost organ donation in North Karnataka. This Webinar is a stepping stone in the right direction opined Dr. Phadke.
Organ donation is a gift of life and a person continues to live even after death in some once body is a medical marvel he stressed. Dr. Phadke raised the pertinent issue of North Karnataka is deprived of HLA testing & tissue culture matching facilities which are forcing as a hindrance in organ donation and transplantation. Taking part in the discussion Dr. R B Nerli, Director Kidney Foundation, KLES Hospital, Belagavi brought to the notice of the participants that, KLES Hospital has procured the tissue culture matching equipment, has identified pathologists, technicians soon they will undergo training and it will soon start functioning.
Lalitha Raghuram, Senior member of MOHAN Foundation speaking from Hyderabad stressed the need for grief counselling which is paramount in critically ill patients. Grief counsellors as a first step should work for eye donations, skin donation then slowly graduate to solid organ donations. She highlighted that Transplant coordinators are important members of the team who are involved in documentation, communicating to SOTTO, liaising with consultants, Brain death certification team, they should build strong relations with recipient and donor relatives. They are the Centre of transplantation team. She urged regular training for coordinators and advised them to be empathetic and develop strong networking and communication skills.
Dr. Arun Kumar, KIMS Medical Suptd updated the participants that the HLA testing, tissue culture lab will soon function in KIMS premises. Taking part in the discussion he said KIMS is committed to good care to critically ill patients, Staff and PGs are trained in important aspects of counselling. Soon we look forward to organ retrieval at KIMS. Dr. Venkatesh Moger, Sr. Nephrologist said Brain Death Certification committee is functioning at KIMS. At a broader scale all the hospitals should monitor patients with GCS less than 4-5 and start talking to relatives about the outcome. He also advised the brain death auditing guidelines to be framed and periodical audit to be conducted at all institutions. He reiterated the point that delink brain death certification from organ donation.
Dr. Makhdoom Killedar & Dr. Nagesh from SDM Hospital, Dharwad highlighted various protocols put in place for smooth conduct of organ donation.
Dr. Ravishankar Naik, Sr. Neurologist KLES Hospital, Belagavi, Dr. Vishakha, Suchirayu Hospital, Hubballi, representatives from the various hospitals of North Karnataka, members of MOHAN Foundation, Jeevsarthakathe over 80 delegates took part in the webinar. Sridhar , Hon' Director MOHAN Foundation welcomed & introduced the guests.