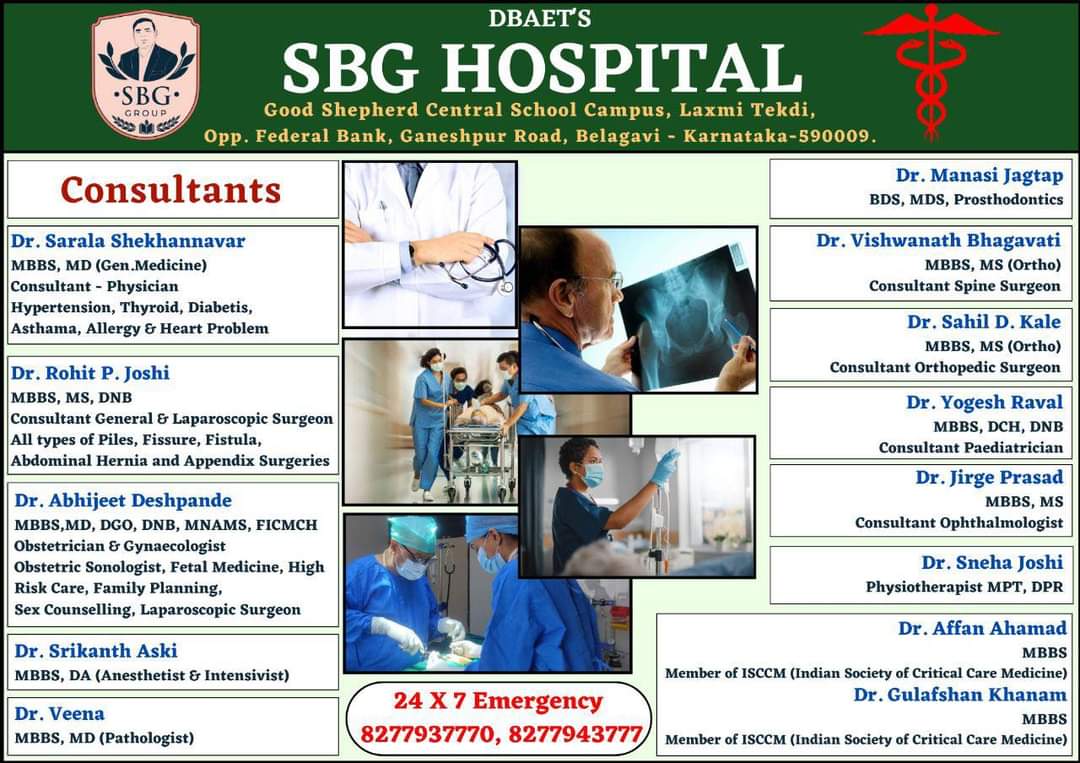 A 11-year-old female child with cough, fever and respiratory distress increasing since 4-5 days was referred to KLES Dr. Prabhakar Kore hospital & MRC Belagavi. Patient gave no history of foreign body. On examination she had tachypnea, with SPO2 -80% at room air.
Further investigation was done by the pediatrics team (Dr Tanmaya Metgud, Dr Sujata Jali and Dr Zeeshan Desai), Bilateral pneumothorax with massive surgical emphysema and Tracheal injury was suspected on HRCT. On reviewing HRCT and suspecting Foreign body by Pediatric team & Pediatric Surgeon, bronchoscopy with the retrieval of large foreign body occluding trachea(Tamarind seed ) was done by Dr Swapnil Pattanshetti and anesthesia by Dr. Purvashree Deshmukh, Dr Raghvendra kalal, Dr Shivpujimath .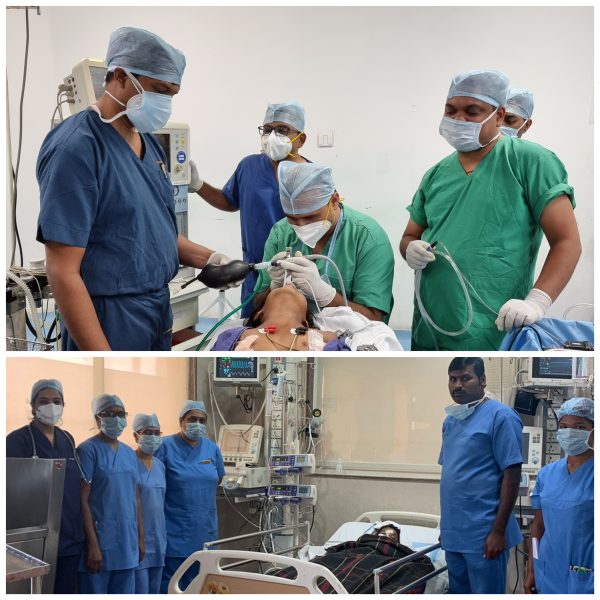 Foreign body aspiration (FBA) is not very uncommon in the paediatric population. Its presentation can vary from a simple cough to dangerous pneumonia, or even rarely pneumothorax with surgical emphysema. A positive history and immediate onset of respiratory symptoms and physical findings are essential for diagnosis. However, history is inconclusive in many instances, or the child may present late after weeks of aspiration.
Bronchoscopy for removal of aspirated FB is an accepted gold standard. FB was of organic nature and was expected to be swollen up due to fluid absorption. Owing to prolonged retention of FB, formation of granulation tissue as well as difficult extraction was anticipated. Migratory FB has always posed unique danger of compromising healthy lung ventilation requiring urgent intervention. Such large FB occluding trachea with emphysema usually end up with tracheostomy and removal, but it was challenge to surgeon and anaesthetist to manage this case with intermittent ventilation and complete bronchoscopic removal .
Our above patient, needed ventilation support for one day and discharged on post-operative day 4 without any O2 requirement and neurological deficits, doing well on 15 days follow up. Patient and entire family was very much thankful for emergency surgical services, ICU care at KLE hospital.